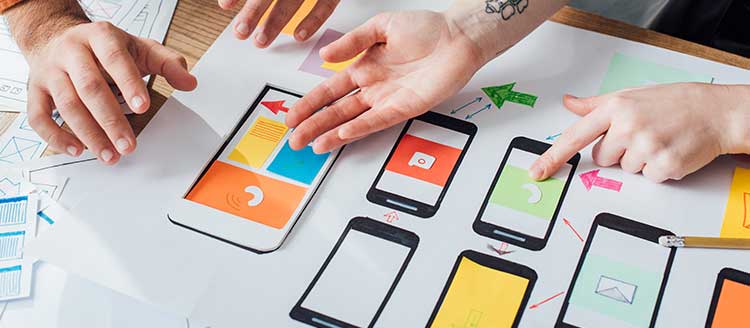 With the mobile industry growing so quickly, there is a lot of demand for mobile app development services in the world. Companies want to make apps that let users interact with each other and keep them interested. As a result, there has been a big increase in the number of people in the world who need help making mobile apps.
The latest trends in mobile app development services include the usage of technologies such as AI and machine learning, cloud computing, augmented reality (AR), and virtual reality (VR). These technologies enable developers to create applications that are more user-friendly and offer a better experience for users. Additionally, companies are also focusing on creating applications that can be used across multiple platforms, such as Android and iOS. This allows them to reach out to a larger consumer base.
Factors to consider while selecting an application development services company
It is important for companies to choose the right mobile app development services provider that has the essential qualities and skills needed to create successful mobile applications.
When selecting a mobile app development services company, it is important to consider its experience in the industry, its portfolio of previous projects, and its ability to deliver high-quality applications. It should also have an excellent customer service team that can provide timely support and feedback. The company should also be able to come up with new ideas and use cutting-edge technologies to make apps that meet all of your needs.
Market Size
The mobile app market size was estimated to be worth USD 206.85 billion in 2022 and is projected to ascend at a CAGR of 13.8% between 2023 and 2030.