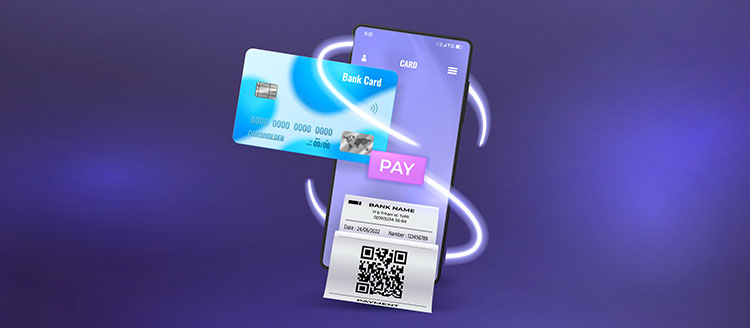 In today's digital age, mobile apps have become an essential tool for businesses to connect with their customers and provide exceptional services. According to Statista, there were 218 billion mobile app downloads worldwide in 2020, and this number is projected to reach 258 billion in 2022. As a result, the demand for mobile app development services has increased significantly, leading to the emergence of various mobile app development companies.

One of the areas where mobile app development is making significant strides is fintech. Fintech app development has become a crucial part of creating innovative financial solutions for customers. According to a report by ResearchAndMarkets, the global fintech market size is expected to grow from $550.6 billion in 2020 to $2.5 trillion by 2025, at a compound annual growth rate (CAGR) of 35.4%. Fintech apps are designed to simplify financial processes and provide users with seamless access to financial services. These apps are built with features such as account management, transaction tracking, investment management, insurance management, and more. They enable users to perform financial transactions, such as payments and money transfers, with ease and convenience.

When looking for a mobile app development company, it is crucial to choose a company that offers end-to-end services. From conceptualization and design to development, testing, and deployment, the company should provide a comprehensive range of services to ensure that your app is developed efficiently and effectively. The company should also provide ongoing support and maintenance services to ensure that your app remains up-to-date and functional.

Top fintech companies in India offer a wide range of services to their clients. These include neobanking experiences, investment opportunities, payment alerts, insurance, and more. Hence, they require mobile app development services that cater to their dynamic industry-specific needs.

At CFCS, we have a team of highly skilled developers with years of experience in developing financial applications. They utilize the latest tools and technologies to build high-quality fintech apps that are secure, scalable, and user-friendly. We work closely with our clients to understand their business goals and requirements and develop customized solutions that meet their unique needs.

One of the most critical aspects of fintech app development is ensuring the security of users' financial data. Fintech app developers employ advanced security measures to protect sensitive financial information from cyber threats and data breaches. To develop high-quality fintech apps, developers must have in-depth knowledge of financial regulations, such as KYC (know your customer), AML (anti-money laundering), and GDPR (general data protection regulation). They must also stay up-to-date with the latest technological advancements in the industry to ensure that the apps they develop are efficient, scalable, and user-friendly.

Choosing the right mobile app development company is essential for the success of your fintech app. When looking for a company, make sure to consider factors such as experience, expertise, and industry-specific knowledge. You can also check the company's portfolio and client reviews to get an idea of their capabilities and performance.

In conclusion, mobile app development companies play a crucial role in helping businesses leverage the power of mobile apps to connect with their customers and provide exceptional services. If you are looking for a fintech app development company, then it is essential to choose a company that possesses the right expertise, knowledge, and experience in developing financial technology solutions. By partnering with the right mobile app development company, such as CFCS, you can develop a high-quality fintech app that meets your specific business needs and helps you achieve your goals.