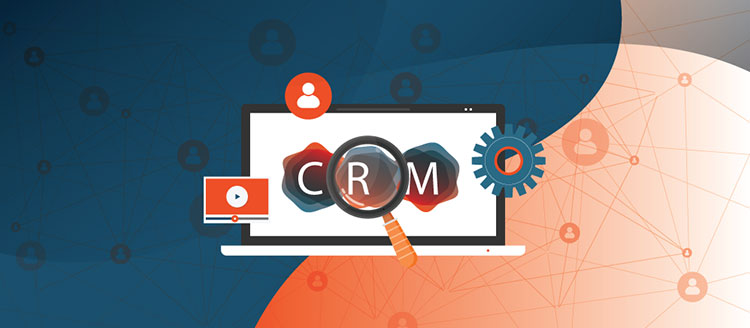 Customer Relationship Management software is simplified as a program for maintaining good relations with customers. The program organizes customer data in a structured manner for quick recognition and easy accessibility of important data. This well-organized info proves to be a big help for decision making in the long run.
CRM software can streamline customer management of a business by bringing speed and transparency in the process. But quality of sales CRM software services of a software application depends on its features.

Let's have a quick look over the most important features of a CRM application:
Customer and Contact Person Management
Store complete customer information in our CRM system and also store there contact details, PAN/GST, there contact persons details etc.
Sales Enquiry Management/Sales Enquiry Follow-up Update and Reminder
Process starts from Sales Enquiry. Once Sales executive receives Sales lead, he/she stores it into the system and starts the follow-ups. In our CRM, we have reminder system also, through which sales persons know there daily to do list. Enquiry follow-ups end with either quotation issue or enquiry lost.
Sales Quotation With Multiple Versions
Sales proposal / Quotation will be made through the CRM Itself. Once we make quotation, project status will be changed from Enquiry to Quotation issued. In quotation along with the product/service we specify Terms and conditions also. This entire process is database driven. System is capable to store multiple version of quotation.
Lead Generation and Follow-up management
After issuing quotation, sales executive will do the follow-ups till the time either we receive the order or we lose it. The entire process of follow-up will be stored in the system.
Samples and Demonstration
Various times we have to arrange demonstration at customers place or we have to send them samples of the product. All these activities will also be stored and processed in our CRM.
Forecasting for Purchase Order
Once sales person generates quotation and do the follow-ups, they have to specify the probability of success also. Based on probability of sales order, our systems do the forecasting of business purchase order.
Product Campaigning
Product campaigning is also one of the main module of our CRM.
Multiple Currencies Supporting
Our CRM supports multiple currencies. You can make quotation in USD, INR etc.
Product Management and Excel support
Through this module product information can be imported through Excel into the system or we can feed them also. Here product details, pictures, taxes etc comes.
Product Principal Management
Our CRM is capable to manage multiple principals.
Competitor Tracking
Competitor tracking is also a main Module of our CRM software.
Targets for Sales Engineer, Business Owner, Branches and Principal:
Every year, sales target being given to sales executives to achieve. Our system check, how much order being received through sales persons and how much is the variance.
Multi User and Cloud Based
Multi user and cloud based is also one of the main module of our CRM.
Sales Reporting
Business reporting is a key process in customer relationship management and if the E-sales CRM software isn't helping in report generation, it would be of little help. Also, it should make the reports accessible on dashboard. Reports including weekly sale, team performance, sample consumption and tour execution are some of the important reports helpful in decision making at top level.
A CRM software application is more an investment than a necessity. A good CRM solution company bridges the gap between businesses and targeted audiences. It takes companies closer to customers for better customer experience.