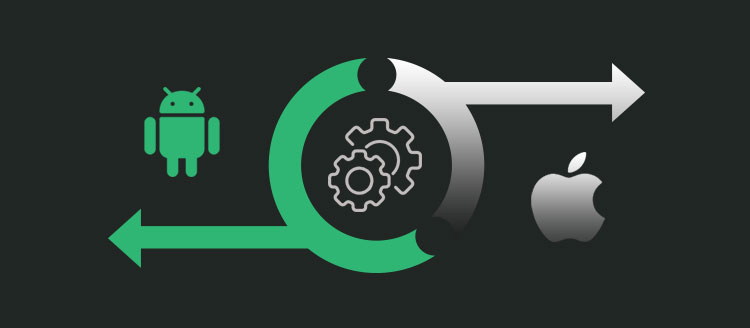 While Android dominates the global market with over 70% market share, US consumers are still inclined toward iOS (more than 50% market share). However, this heightened competition augurs well for the end users, as they get the best of both worlds.

Android app development services viz-a-viz iOS app development services

From a consumer's perspective, the difference lies in the user interface, popularity, device performance, longevity, amongst others.
From a developer's standpoint, it's a more complex game. Android apps are predominantly built on Java or Kotlin, while iOS apps are created in a unique coding language exclusive to Apple called Swift.

Android enjoys the following advantages over its number-one competitor:

Greater scope of customisation

Cheaper development charges

Stronger developer resources

Larger worldwide market share



On the other hand, iOS rules the roost in the following aspects:

Faster and cheaper timeline to market

Less complex coding language

Higher average spending power of users



Challenges for Android developers are:

Catering to a more fragmented market, with multiple device manufacturers, screen sizes, and resolutions.

Increased threat from bugs or other vulnerabilities.



Apart from increased competition from Android, iOS has its own challenges:
Comparatively higher developer account fee

Greater publishing cost

Closed-source code



To mitigate the challenges of developing native applications for the two different platforms, smaller companies, in particular, tend to take a cross-platform approach. The challenge continues to be ensuring consistent performance across both the Android and iOS platforms.

With such intricate nuances in developing user-engaging applications across platforms, CFCS Cloud Solutions has you covered. Our 7-step development process starts at the ideation phase and continues until the maintenance and support stage, which is an ongoing process.